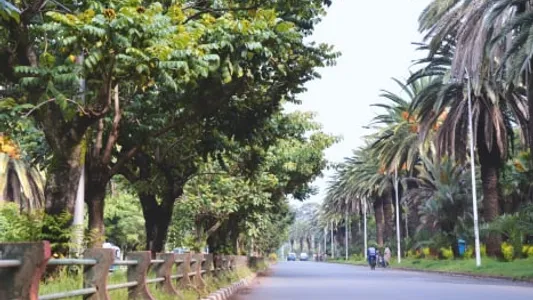 Bahir Dar
By Michaelson, Published on Oct 14, 2022
As the plane started to descend, I looked out the window situated over my seat. Lake Tana is sleeping seamlessly with the sun kissing its shores. I gazed for a good minute or so, into the peaceful body of water, and said to myself, 'how beautiful is that?'. It felt like it was an insurance of what was to follow on a 4-day work trip.
Weather
When we landed it was around 7:30 in the morning. The weather was a bit breezy, perfect morning weather. Bahir Dar's weather was something close to perfection. The winter season is not as cold and the summer season is not as hot. When you walk on the streets, it is sometimes possible to hear the lake hitting the shores.
Our work required going to a health center. The roads we went through were full of trees and full of life. Its cleanness amazed me and everyone seemed to know and abide the road rules.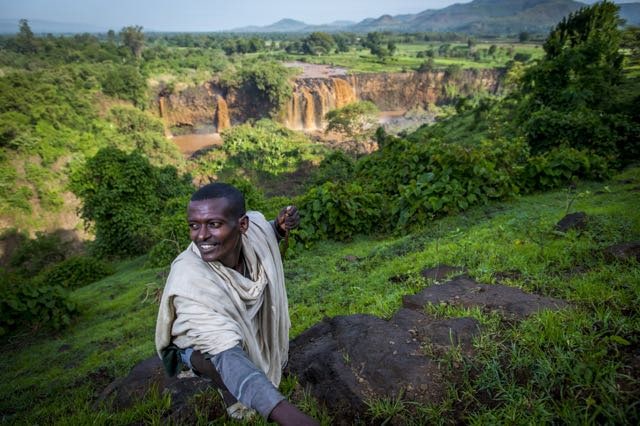 When the day neared completion, I went for a walk. For a person who was born and raised in the bustling city of Addis Ababa, the silent pedestrian lanes and the green roads I experienced in Bahir Dar was new to me. I was like a kid with a new toy, I wanted to forever walk in them. No traffic jam, no overburdened roads and ample walking lanes made me enjoy my walk to the fullest. To cap that off, I was greeted with the sunset. It felt like it was directly out of the movies. It was mesmerizing
Cuisine
Living in Addis Ababa exposes you to different domestic and international cuisines. As a regular resident in the city, I was not expecting to be surprised by cuisine when going to local destinations. Bahir Dar disagrees.
Shiro, one of Ethiopia's mainstay foods, tastes delicious in Bahir Dar. Its like it was made from different ingredients. I went to almost 10 different restaurants, their shiro hits different on the tongue.
Bahir Dar is also known for its fish servings. As it is a city surrounding a lake, fish servings are consistently fresh and sumptuous. In a place called St. Michael church, different vendors serve a variety of fish plates. When visiting, I highly recommend trying them out.
Scenery
Bahir Dar is full of jaw-dropping natural wonders. The tis-abay is one of the many places tourists visit when in Bahir Dar. Situated just outside the main city, I was able to go and see the immaculate fall and get back to the city in a few hours.
Bahir Dar is also blessed with sanctuaries situated near the lake where tourists can go to visit. Boat rides are available throughout the day to accommodate the ever-growing demand.
While concluding, Bahir Dar is full of adventure and wonderful spots. I enjoyed my stay beyond expression.